Our customers are talking about our products and services.
Here is what some of them have to say:
Thanks for your quick answers to my questions, I really appreciate your excellent customer service.

Brian



This is the best collection of gear in one place that we have ever seen. A great selection.
Mike & Cathy


...thanks for the fast service. ~Jim



I received the speakers yesterday. great packaging, thanks a lot!
Bryan



Wow, thank you Bill, that was _fast_, I really appreciate it! Great dealing with you!
Cheers
Andrey



Your store was mentioned in high regard on Audioreview.com. I was hoping you could give me your opinion on how to improve my sound.
Thanks!
Dave



Thanks. I appreciate your including that in the package.
Thanks for everything,
Jeff



I'm feeling VERY happy with my setup, even though in the abstract I know it can be improved upon. I'm listening to music with much more enjoyment than ever and completely without fatigue. Analog is a particular pleasure. It seems like I have to force myself to turn my attention elsewhere (switched it off at 3am last night!). I thank you for your contribution to my enhanced musical experience.
Cheers!
Elliot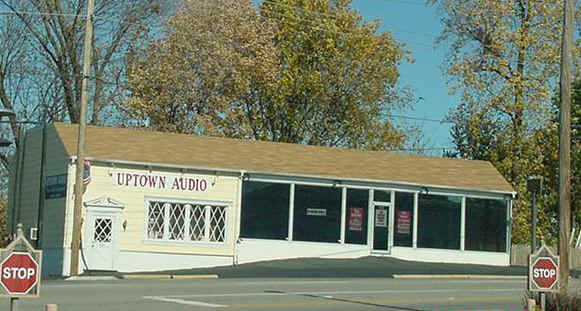 photo of our old location in Roanoke before the new signage went up
Our new address below!
Uptown Audio
104 E. 4th Street
Salem VA 24153
(540) 387-5050
We keep limited hours that are convenient for our customers and that allow us time to get installations and other work done. We have also added on-line shopping ability for many of our products.
Our showroom hours are:
Open Daily
Monday - Friday 10 am - 4 pm
Evenings only by appointment
All Day Saturday from 10 am - 4 pm
Closed on Sunday